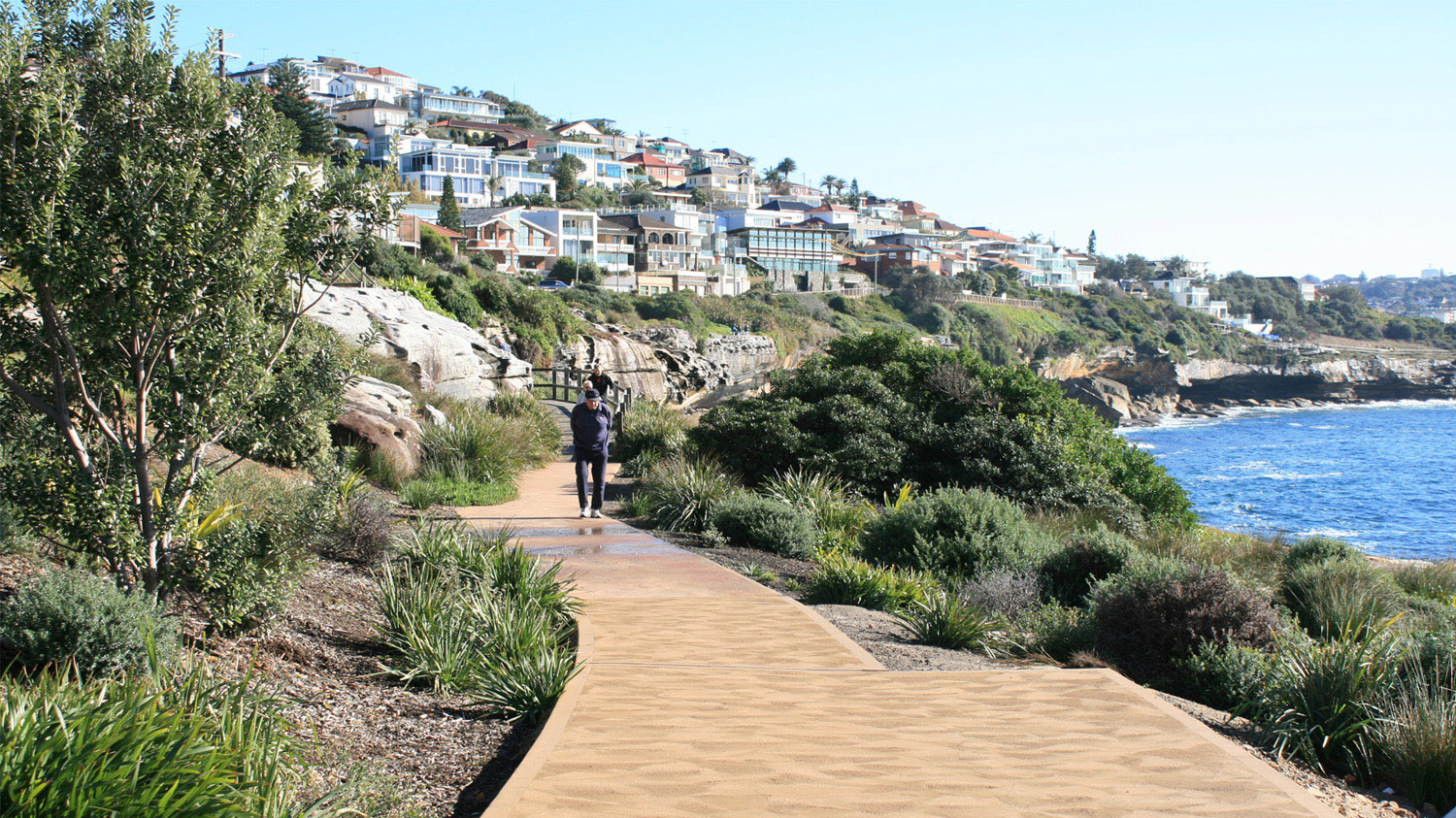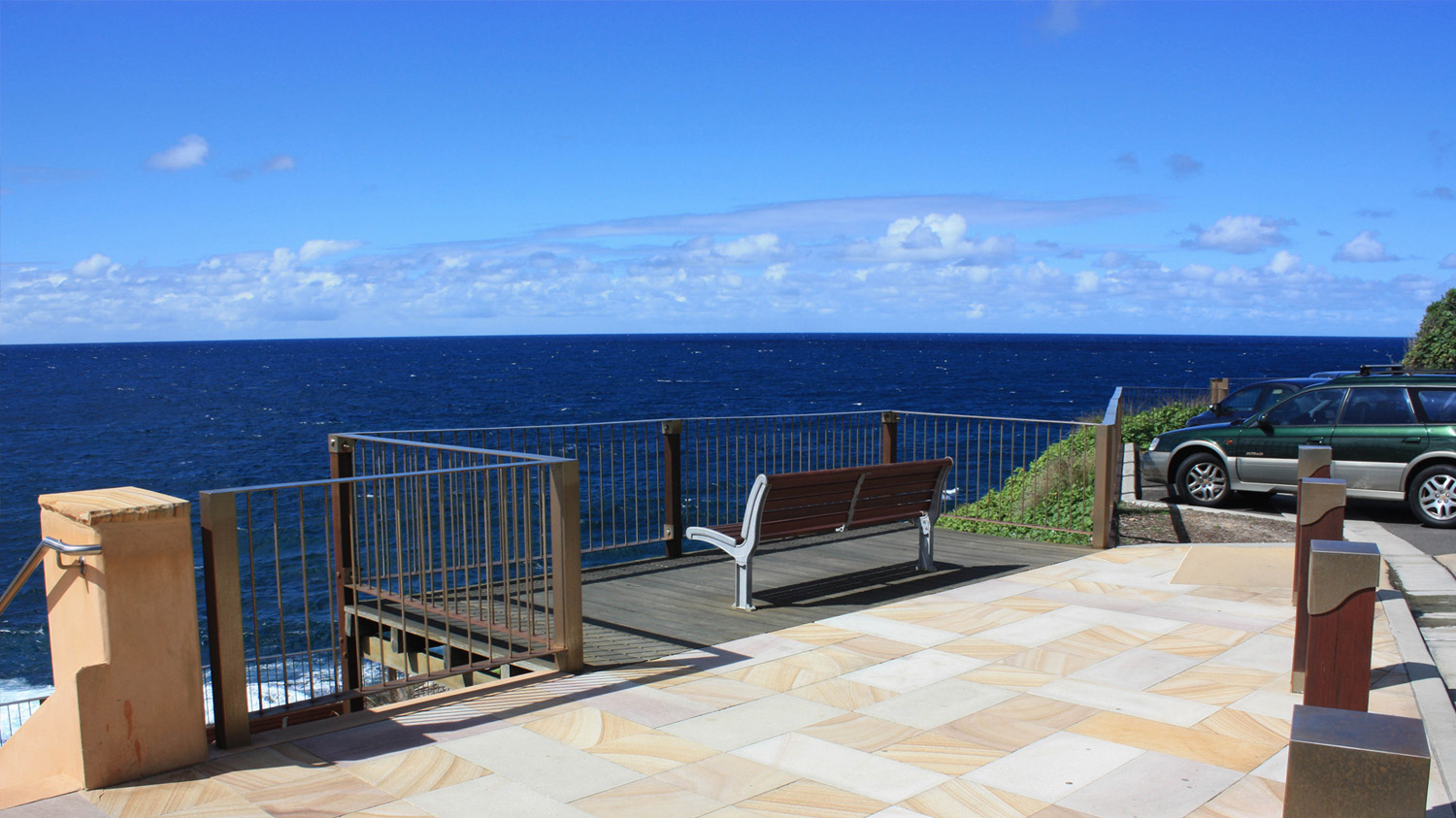 The Coastal Walk is a major Sydney recreation attraction providing spectacular cliff-top views for walkers along a section of coast between Waverley and Maroubra. Randwick City Council is responsible for a substantial portion of the Coastal Walk and is committed to a program of upgrading it in stages. Council engaged URS in 2005 to prepare the concept designs and detailed contract documents for upgrading sections of the Coastal Walk south of Coogee.
Noel Corkery has been responsible for management of the design and documentation process for the upgrade works, initially as a Principal of URS and subsequently as Managing Director of Corkery Consulting engaged as a sub-consultant.
Client: Randwick City Council/URS
Location: Coogee NSW Australia
Project Team:

- Landscape Architecture – Corkery Consulting


- Civil & Structural Engineering – UR
Images: Corkery Consulting
A primary goal of the Coastal Walk upgrade was to provide a pedestrian path separate from the roadway to avoid conflict between pedestrians and vehicles. The very limited space available along some sections of the Coastal Walk combined with very steep cliff-top slopes, required creative engineering solutions coordinated with the design of the path and sections of boardwalk. Consequently some sections of the path were constructed on timber boardwalk and others on bridge
structures. Lookout platforms and seating areas were provided at strategic locations along the cliff top alignment of the Coastal Walk to take advantage of the spectacular views along the coastal and out to sea. Public safety was a paramount consideration that was addressed in the detailed design of the walkway and safety railing. On-going maintenance of the walkway in the harsh coastal environment was also a major issue for Council, which strongly influenced the selection of materials and
construction details. The very high level of usage by walkers and joggers is a clear indication that the Coastal Walk is highly valued by the local community as well as visitors to this section of coastal Sydney.